National Democratic Congress (NDC) Member of Parliament for Nkwanta North, John Oti Bless, wants the Attorney General to appeal the decision to fine the 13 Delta Force members who escaped from the court during a trial.
In an interview with Citi News' Richard Sky, the MP said the fine was not only lenient, but also smacked of partisan considerations.
"I'm tempted to believe there is one law for one side of the political divide and another for other political parties in the country," Mr. Oti Bless opined.
The 13 Delta Force members were fined GHc2,400 each or in default spend three years in prison, and are to sign a bond of good behaviour, and abide by the terms of the bond for a period of six months, or in default serve two years jail term.
But Mr. Oti Bless weighed the Delta Force case against the controversy surrounding the Montie trio case in 2016 when a recording emerged of him verbally attacking the Supreme Court on Montie FM's 'Pampaso' programme, that saw the host of the show and two panelists imprisoned for contempt.
He accused the Chief Justice of conniving with the opposition New Patriotic Party (NPP) in an attempt to reverse the election results in 2008 and in 2012 among other allegations.
The MP recounted that "we were in this country when I went on Montie FM to make some statements; my views as to what was happening in our judicial system and what didn't you hear in this country? I was mashed like kenkey for one full month. I was bashed a whole lot."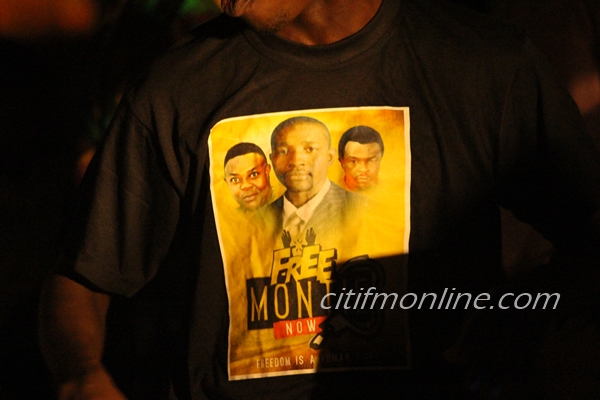 "For the Montie Three, these were just verbal statements on radio. They were remanded for months and asked to pay GHc 10,000 each. Comparing that to what happened in Kumasi, which one is grievous? Which one has effects on the rule of law… Looking at the gravity of the two offences, even a three-day-old baby would disagree with this kind of ruling."
Mr. Oti Bless spoke on the issue with a tone of urgency and asserted that "the future of our country is in danger" because of the perceived lax handling of the case.
"It has serious implications. It is going have a serious effect on this country as far young people are concerned. What are we telling the young people? It means that we are now encouraging other people to take the law into their hands," the MP stated.
–
By: Delali Adogla-Bessa/citifmonline.com/Ghana